Bonnie Swanson
Executive Leadership Team
/

Growth & Maturity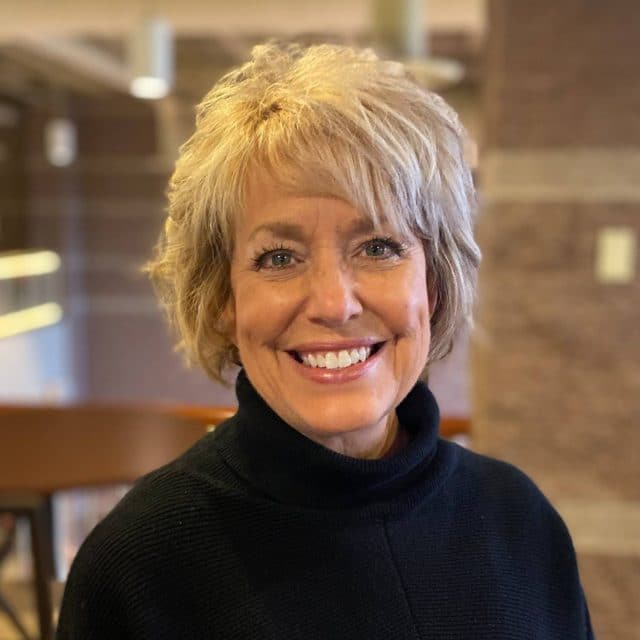 Executive Pastor of Growth & Maturity
Bonnie has served on staff at Warsaw Community Church for over 20 years. She began in WCC's Counseling Center where she served as a therapist and counselor to children and families regionally before transitioning into the role of WCC's Women's Ministry Director. Bonnie then served as Director of Adult Ministries leading our discipleship focus until moving into her most recent role as the Executive Pastor of Growth & Maturity. She was also part of the Leadership Team that launched Plymouth Community Church.
As a lifelong resident of Kosciusko County, Bonnie worked to champion education and partnerships with local schools while her kids were young. She has walked alongside many women in our community, discipling them in their faith journey. When asked about her love for people, Bonnie shared, "I know life is hard, but it's even more difficult when we try to go it alone. Being trusted with someone's story and walking with them is one of the greatest privileges of my life."
Over the last several years, Bonnie has developed a heart to minister to others who are caregivers to their aging parents. She enjoys anything in nature, family game night, and loves a great loaf of fresh baked bread.  She is also a breast cancer survivor.
Bonnie has been married to her husband Scott for 35+ years. They have 3 boys, 2 daughters-in-law, 1 grandson, and a Cavapoo named Benelli.
Contact Bonnie
What's Next?
Information & Resources
Have questions? Looking for something more? Get the information you need and connect with us.