LifeWorks Counseling Center
When You Need a Listening Ear
Life can be difficult in a variety of ways. There are times when it can be helpful to talk through issues with someone you trust.
Our goal is to provide a safe, private place where anyone can share what's on their heart. We want to help everyone move toward healthy relationships with God and others. That's why we partner with LifeWorks Counseling to offer critical care that is based on the Bible and exists to offer hope and healing in times of pain or crisis for families, couples, individuals, children, teenagers, and adults.
Some ways LifeWorks can help:
Premarital Counseling
Marriage Counseling
Divorce Counseling
Family Counseling
Child/Adolescent Therapy
Individual Therapy
Mood Difficulties
Managing Stress
Financial Counseling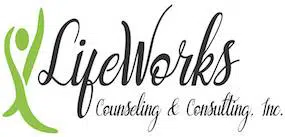 What's Next?
Information & Resources
Have questions? Looking for something more? Get the information you need and connect with us.