Hispanic Ministries
CONECTANDOTE CON DIOS Y NUESTRA IGLESIA
En una iglesia multicultural como WCC, es importante proporcionar entornos centrados en Cristo para la conexión y el crecimiento. Estos entornos ayudan a que una iglesia grande se sienta más personal y facilitan que las personas establezcan relaciones entre sí.
No importa de dónde seas o si hablas inglés o español, los Ministerios Hispanos brindan una manera de conectarte con otros para que puedan crecer juntos en comunidad y vivir su fe.
There are no events available at this time, contact us for future dates.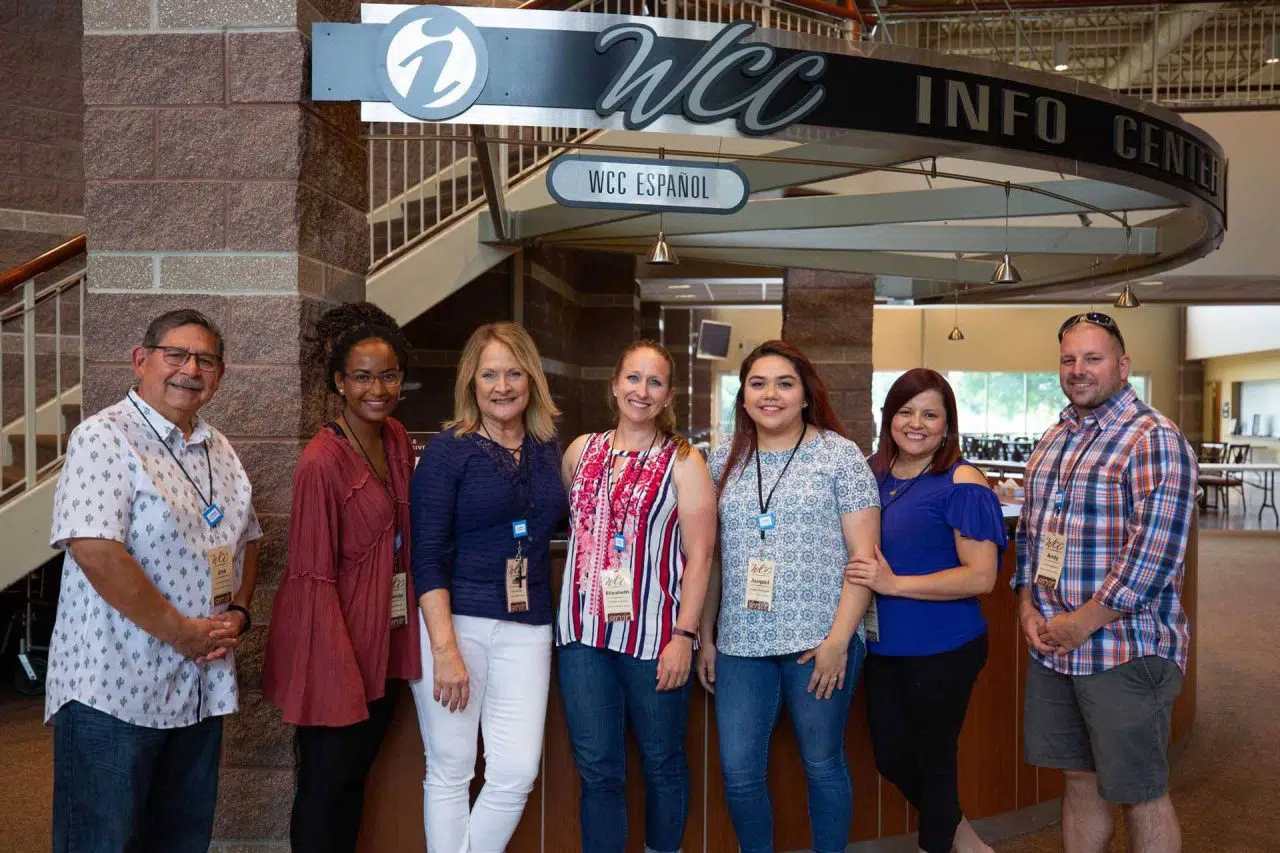 Voluntarios
Si quieres servir a Dios usando tus dones lingüísticos, El Ministerio Hispano es un excelente lugar para comenzar. El ministerio está formado por un grupo de voluntarios bilingües que sirven como anfitriones del lobby, intérpretes-simultáneos y operadores de transmisión en línea.
¡Siempre son bienvenidos nuevos voluntarios bilingües del equipo que quieran servir conectando a otros!
¡Regístrate hoy!
Frequently Asked Questions
Do you want to deepen your relationship with God, His Word, and our Hispanic community?
Check out our Spanish language Bible Studies, Arraigado; a chronological Bible study from Genesis to the resurrection of Christ.
Do you want to go deeper and find out what WCC is about and how to connect?
Your first steps are to join us for for Café y Conexion or simply fill out a Connection Card or you can find us live on FaceBook at WCC Español.