Special Friends Program
Caring For Kids With Exceptional Needs
Sonlight wants to ensure that all children can learn about Jesus and be loved and cared for in a supportive environment that is conducive to their learning needs. WCC's Special Friends Program helps meet that goal. The program is designed to support, encourage and care for children with special needs during Sunday morning services. Volunteers who are specially recruited and trained walk alongside their assigned child to ensure he or she gets the most out of the morning. In addition, the hope is that authentic, Christ-centered relationships are built between the children, families and volunteers.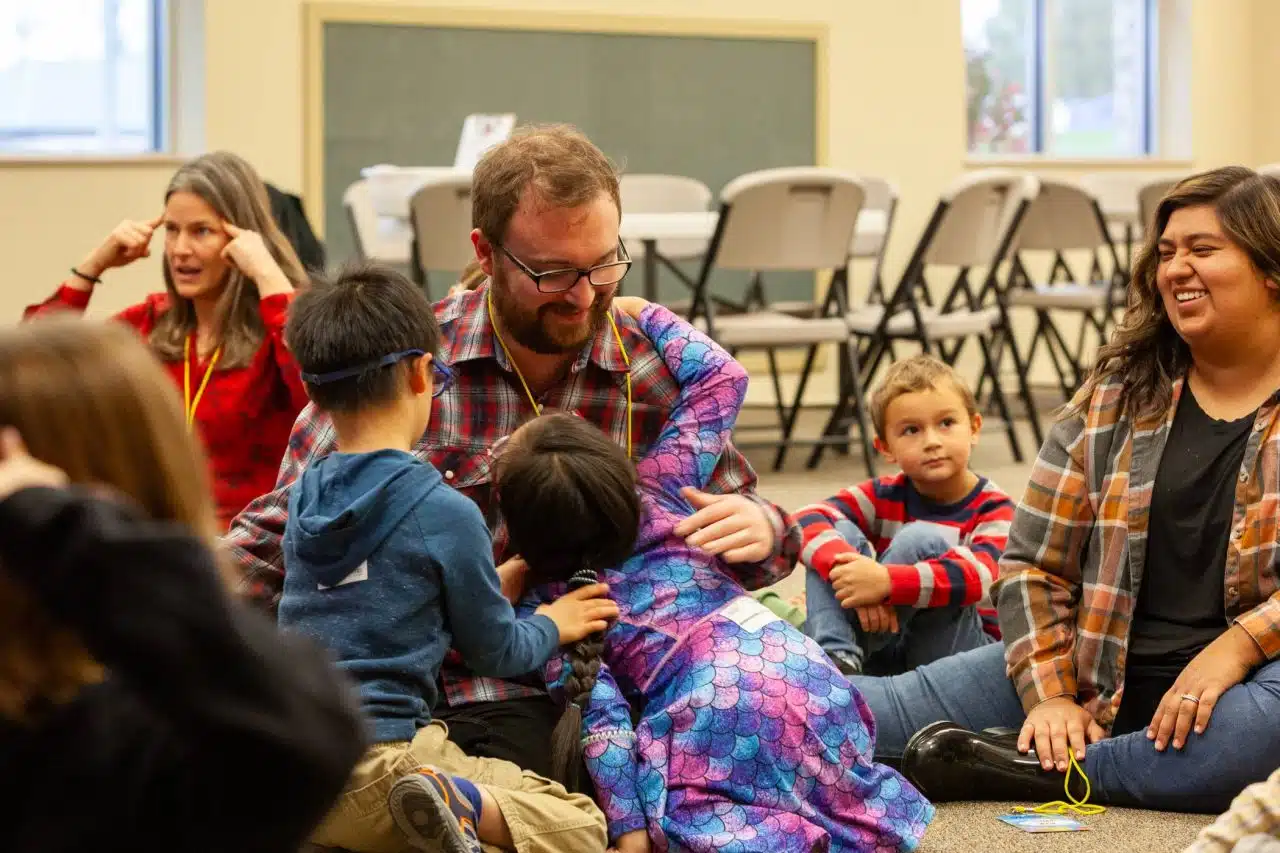 As part of the Special Friends Program, the Sensory Room has been created to provide a safe and welcoming space for children who have behavioral, cognitive or other exceptional needs needs that require a greater level of care and support than the Sonlight large group and teaching rooms can provide. Volunteers in the room care for, encourage and support children with disabilities, such as ADHD, autism, behavioral/emotional disabilities, moderate to severe cognitive impairments and sensory processing disorder. Volunteers share the love of Jesus by meeting students where they are and engaging them, as appropriate, in Bible stories, verses and songs.
Frequently Asked Questions
May I check on my child during the service?
Parents are welcome to visit and observe your child in class anytime. Feel free to ask questions.
How do I know who is caring for my child?
Our WCC volunteers wear name tags so you can easily recognize the adult helpers working with your child.
I'd like to attend one service and serve at another. Can my child attend Sonlight at 9:00 a.m. and 10:30 a.m.?
Your child is welcome to attend more than one Sonlight service.