Growth Groups
Small Groups For Adults

Growth Groups are Christ-centered small groups of eight to 12 people who meet weekly in homes, at WCC and in coffee shops throughout the area. Groups meet on various days of the week at various times.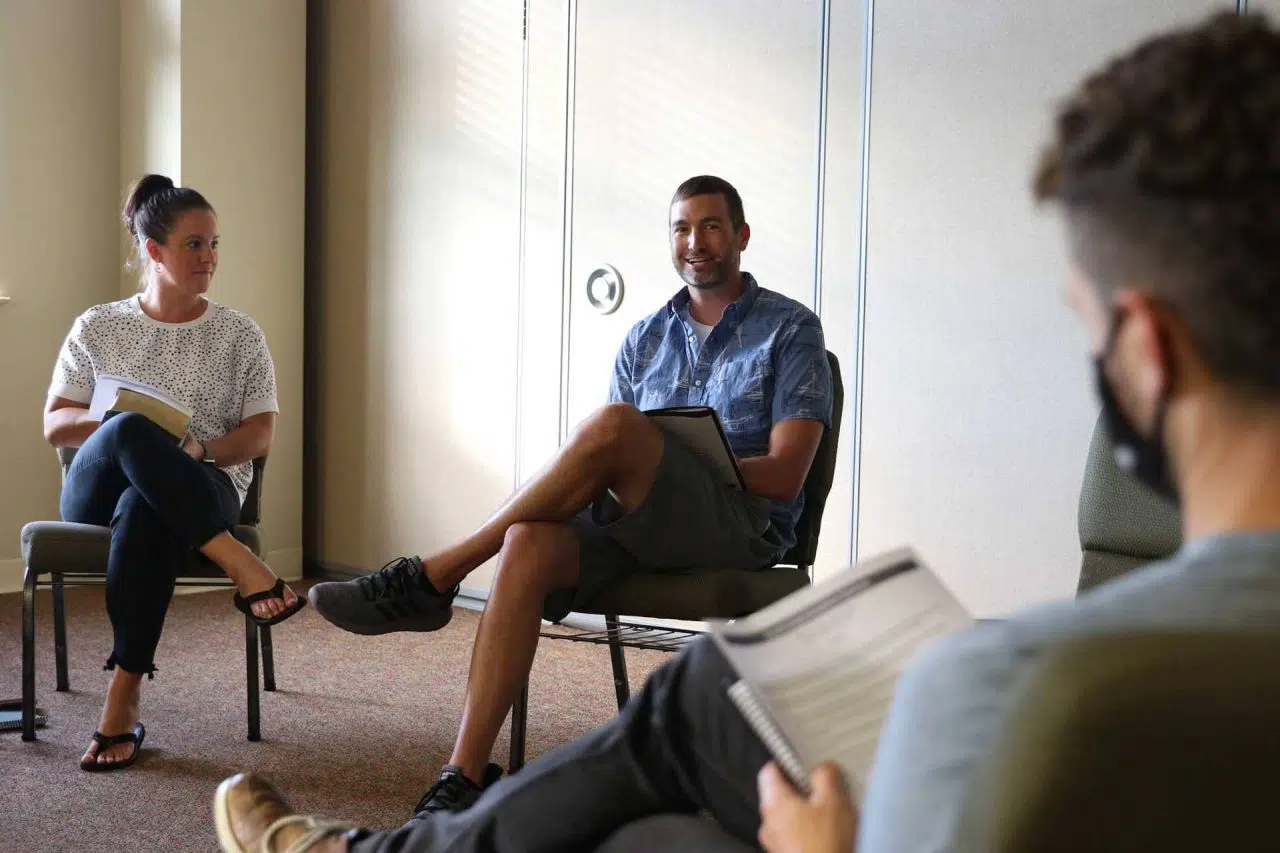 Join a Group
The fall Growth Group session begins the week of Sept. 10, 2023.  Use the link below to find a group that matches your needs and interests.
Frequently Asked Questions
When do Growth Groups meet?
Growth Groups meet weekly on various days of the weeks at various times and at a variety of locations. This means those wishing to join can find a group that meets their needs and interests.
Do Growth Groups meet year round?
No. Typically, Growth Groups meet for eight, nine or 10 weeks in the fall and winter.
Do I need a high level of Bible knowledge to participate in a Growth Group?
No. Whatever your level of Bible knowledge, you are encouraged to join a Growth Group. Everyone is welcome!
Is childcare available during Growth Group meetings?
Yes. Some growth groups meet at WCC, and child care is provided at some of them. If you need child care in order to join a Growth Group, use the search tool to sort by groups that offer childcare.