Read Your Bible
Get To Know God By Reading His Word
Why is reading the Bible important?
"All Scripture is God-breathed and is useful for teaching, rebuking, correcting and training in righteousness, so that the servant of God may be thoroughly equipped for every good work." – 2 Timothy 3:16-17
When we read the Bible, we understand more about God's character. The more we get to know God, the more our faith can grow and mature.
Check out our Bible Reading Plan to help make daily Bible reading become a habit.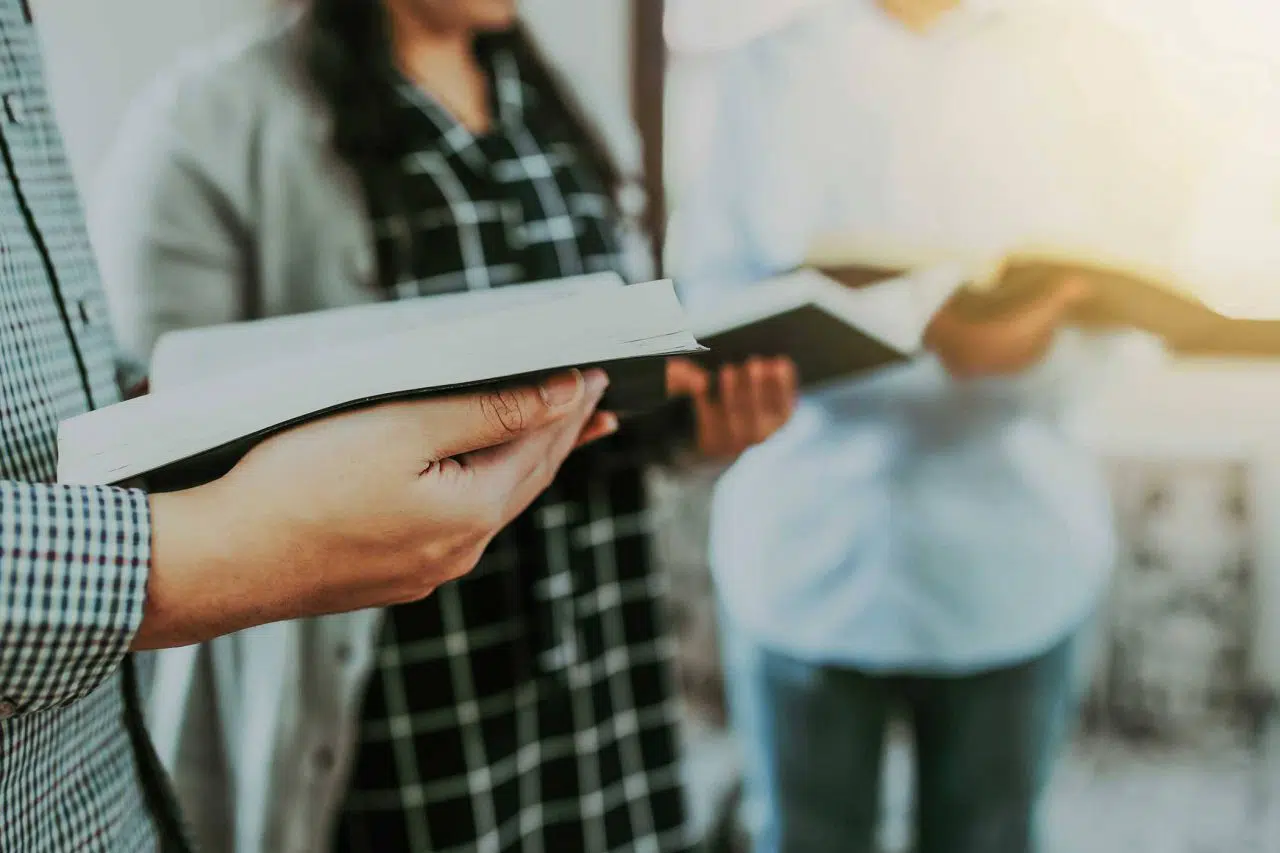 Bible Reading Plan
When we spend time in God's Word, we're getting to know Him. We're also maturing in our faith. Regularly spending time together with God in His Word is such a beautiful, life-giving thing.
And just as it benefits us as individuals, when we gather together as the church to commit to spending time reading and studying the Bible, something special happens. We're able to encourage one another and grow together in our shared faith.
Easy Guide for Studying the Bible
If you're looking to dig a little deeper while you read, use the following guide to help you study:
Observation: To learn what a passage of Scripture says, ask:

Who? What? Where? When? Why? How?
What do I notice?

Interpretation: To understand deeper meanings in Scripture, ask:

What are the key themes or truths?
What is the writer's intended meaning?
What is the context?
What questions do I have?

Application: To apply Biblical text to everyday life, ask:

How do I practically apply the ideas I found in Scripture?
What are the implications in my life?
What does this mean for me?
Got Questions about God's Word?
No matter how long you read and study the Bible, there will always be something new to learn. That's one of the wonders of the Bible, and why God's Word is described as "living"!
Send your Bible-related questions to biblequestions@warsaw.cc
Consider joining a Growth Group where you build relationships, study God's Word, and feel safe asking questions.
Feel free to call the WCC offices and schedule a time to speak with one of our pastoral staff who can help walk you through questions you have about the Bible.
Frequently Asked Questions
Is there a resource that allows me to listen to the Bible read aloud?
The Bible is a large book. Where do I begin?
Use WCC's all-church reading plan and start today to read along with us.
What online resources do you recommend for Bible reading and study?
What's Next?
Information & Resources
Have questions? Looking for something more? Get the information you need and connect with us.