Through Christ
Growth and Maturity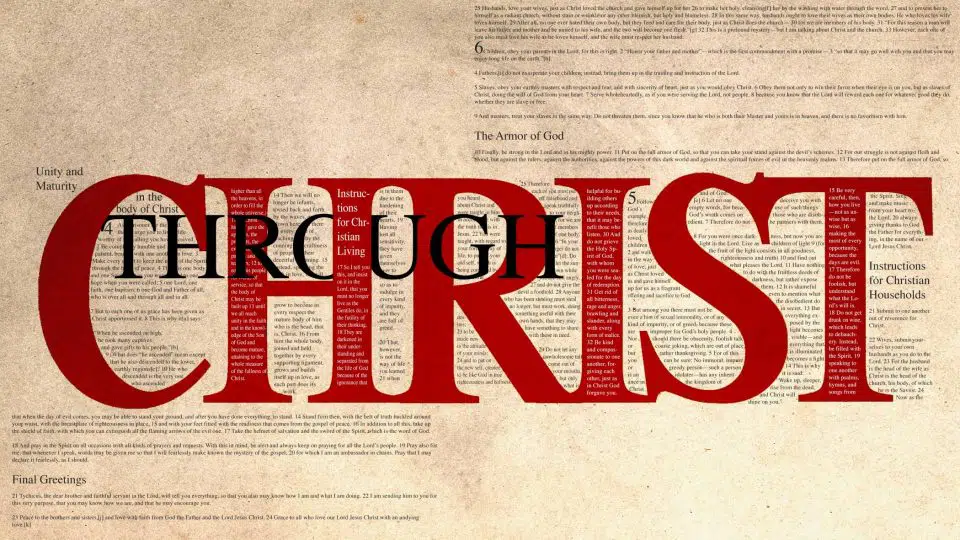 We are in Christ, and we are called to live through Him. Christ and our identity in Him should affect every aspect of our lives – our role within the church, our witness in the world, our closest relationship (marriage & family), etc.
In the first 3 chapters of Ephesians, we learned what it means to be In Christ. Now, as we dive into the last 3 chapters, we're going to learn what it means to put that truth into practice. Join us for our 10-week series, Through Christ.
January 30, 2022 - March 27, 2022
What's Next?
Information & Resources
Have questions? Looking for something more? Get the information you need and connect with us.